MOHAMED KEITA [Ivory Coast - Italy]
Vel Marì
Alghero (SS) from August 4th to September 4th, Lo Quarter, Via di San Francesco.
Opening August 4th.
Mohamed Ketia was born in the Ivory Coast, and then he moved to Italy in 2010 as a refugee. He made a photographic series with the young guests of the shelter for refugees Vel Marì in Alghero. The jump towards the safety, leaving the origins, looking for a new home, ripped apart by the relation between the past and the future, nostalgia and hope.
Bio
Born in the Ivory Coast, he made the journey through Mali, Libyan desert and Malta to get to Italy as a political refugee in 2010. He started his artistic career attending the day care center for children "Civic Zero" in Rome.
He lives and works in Rome.
YEVGENY NAKONECHNYY [Russia]
Okoem
Vigne Surrau s.p. Arzachena - Porto Cervo Km.1 from July 22nd to September 4th.
Opening July 22nd at 6PM.
Okoem was a word used by poets and writers in the ancient Russia, it described a certain kind of landscape which can stimulate emotions and experiences. These landscape are still important, they helps and guides the modern man.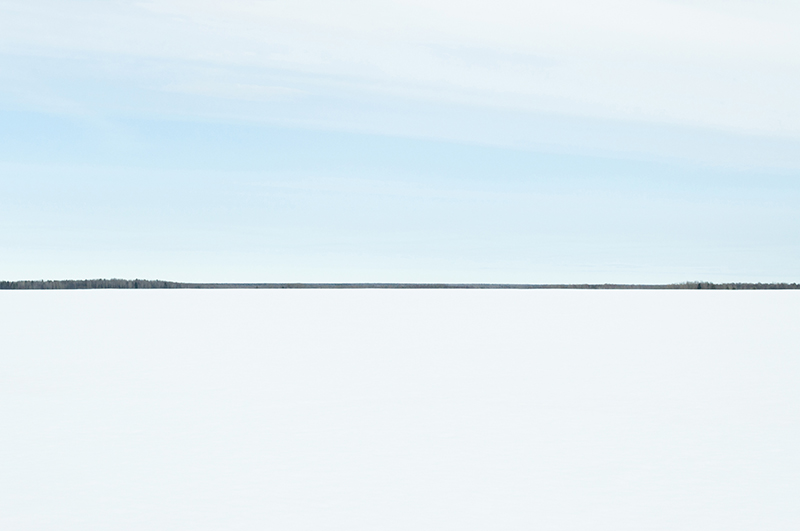 Bio
Yevgeny Nakonechnyy started taking pictures in 2011. He studied in one of the photos academies of Moscow, gaining the basic technique and concepts of the photographic visual language. His first exhibition was in 2013 for the popular reportage contest "Silver Camera", Moscow. In 2013 he started working on his personal series. He won Russian and international competitions and he is constantly participating in exhibitions. His work focuses on natural and social landscape.
TIZIANO DEMURO [Italy]
Affinità Elettive
Cagliari (CA) from July 21st to August 6th, Temporary Storing via XXIX novembre.
Opening July 21st 7PM.
Demuro's Heimat is the mirroring of ourselves in the other. The search of a path that can get meaning in the sharing. An emotional-biological identity, a constant diptych that can find confirmation and echo in the landscape. A gaze that from the hic et nunc which opens up to the contemporaneity.
Bio
Tiziano Demuro was born in 1992 in Ozieri, he lives in Oschiri (Sardegna). He graduated in graphic design at the Artistic school of Olbia; he attended a course of textile printing at ADL in Milan, and then the program Media and Art at the Academy of Fine Art of Sassari.
In 2013 he was the winner of the the Basquiat award under 30, and he exhibited his work in New York and Paris for the diesel campaign #DieselReboot. He was selected by I-D magazine as one of the top 5 creative to follow on Instagram.
MIIA AUTIO [Finland]
I called out for mountains, I heard the drumming.
Florinas (SS) from July 30th to September 30th, downtown streets.
Opening July 30th 7PM.
The series tells the story of Rwandan refugees and their memories of their original homeland. It portrays Rwandans in several European countries and in the landscapes of their memories in Rwanda. The portraits, landscapes and interviews form a cohesive entity that focuses on the relationship between homeland, landscape and identity while reconsidering the subjectivity of memories.
.
Bio
Miia Autio is a lens-based media artist who is interested in presenting social issues pushing the knowledge and understanding to be the consequence of the interaction between the viewer and the work. In her works she deals with the themes of identity, foreignness and viewership as well as photography as medium.
She lives and works in Helsinki, Finland.
ORESTIS SEFEROGLOU [Greece]
(Un)Settled Territory
Lodine (NU) from July 23rd to September 4th, downtown streets.
Opening July 23rd 6PM.
Since 2014 refugees from Syria, Afghanistan, Pakistan and other countries of the Middle East began to crowd in Idomeni in order to pass the Greek borders to continue their journey to Western Europe. This site is a display of the image of Europe's inability to manage and resolve this unprecedented flow of refugees.
Bio
He participated in a series of Workshops and Masterclasses by top class photographers from Greece and abroad, including Anders Petersen, Chris Morris, Davide Monteleone, Stefano De Luigi, Pavlos Fysakis, Kamilo Nollas, in collaboration with the ICP in New York. In 2014, Orestis was selectedto participate in the 7 month International Masterclass by VII photo Agency in Milan. Seferoglou's work has been featured in numerous exhibiotions, including Athens Photo Festival, Medphoto Mediterranean Photography Festival, Docfield Barcelona, Festival Territoires en Images Paris.
NIELS ACKERMANN [Switzerland]
L'ang Blanc
Sassari (SS) from July 20th to August 7th, Palazzo della Frumentaria.
Opening July 20th 7PM.
In April 2016, the world commemorates the 30th anniversary of Chernobyl disaster. Instead of reminding once more the overly documented consequences of the accident I chose to look toward the future. During three years, I photographed the youth of Slavutych: Ukraine's youngest city. The town that was born from the catastrophe.
Bio
Ackermann is photojournalist working for international press since 2007, founding member of agency Lundi13. He lives in Kyiv, Ukraine since 2015. He's also awarded Swiss Press Photographer of the year 2016.
ALICE MYERS [Great Britain]
The sky is down
Villaverde (OR) from July 25th to September 4th, downtown streets.
Opening July 25th 7PM.
This work was made in the area surrounding the Sruth Fada Conn estuary, Co. Mayo, Ireland, between 2009 and 2012.Since 2002 there has been strong resistance to the installation of a raw gas pipeline underneath the estuary. The people I spoke to and the places I visited were in part determined by my interest in this resistance. Spatially, the project is situated within the area where people felt themselves affected.
Bio
Alice graduated from MA Photography at London College of Communication in 2013. She has pursued projects in Ireland, France, Mexico and the UK. For her most recent project she worked with migrants in Calais for two years. The resulting book, 'Nothing is Impossible Under the Sun' was shortlisted for the MACK First Book Award and was published in June by Sound of a Picture Publishing. Alice recently completed a residency with bait and BALTIC Centre for Contemporary Art in Northumberland. She was also Artist in Residence at the Santa Fe Art Institute.
ANDREA ALFANO [Italia]
Nelle terre di arsuneli
Neoneli (OR) from August 10th to September 4th, downtown streets.
Opening August 10th 6PM.
Alfano shared days and rituals with Neoneli's community, which opened up to his eyes and lense. With the humility of the guest and the curiosity of the traveler, Alfano gathered the singing of the rocks that surround and bare the village, he listened to their memories, he saw their future.
Bio
Alfano is a visual story-teller that works in the field of documentary photography. Currently he works both on assignments and personal projects. Andrea uses photography as a tool to understand complex human issues, and his real goal is to create deep intimate relationships with the stories that he narrates through images.
ROBERTA MASALA [Italy]
Ballo a Tre Passi
Alghero (SS) from August 4th to September 4th, Lo Quarter, Via di San Francesco.
Opening August 4th.
The student of the Academy of Fine Arts of Sassari, asked people to illustrate their Heimat. "What is the place where you feel at home?" The image take over the place, where the word perceives its limits. Photography becomes in charge of a spiritual process able to connect, weld together social, political and emotional aspects.
Bio
Roberta Masala was born in Iglesias, Sardinia in 1990. She attended the experimental photographic school of Cagliari for one year, and now she studies new media at the Acedemy of Fine Art of Sassari. She was selected by the Association Arces Kultur to be promoted in Germany. She exhibited her work at the Center for Culture and Arts Exmà in Cagliari, and in other artistic events around the island.
JASPER WALTER BASTIAN [Germany]
Across the river
Bitti (NU) from August 5th to September 30th, downtown streets.
Opening August 5th 7PM.
The project investigates Mitrovica's scars. Once, the city was one of the wealthiest cities in the former country of Yougoslavia. Today, it is split in two parallel worlds, divided by the river Ibar, which presents a physial and ideological barrier between the northern and the southern sections of the city. While the Albanian South-Mitrovica claims to belong to the independent state of Kosovo, the Serbian North Mitrovica still pledges allegiance with Serbia.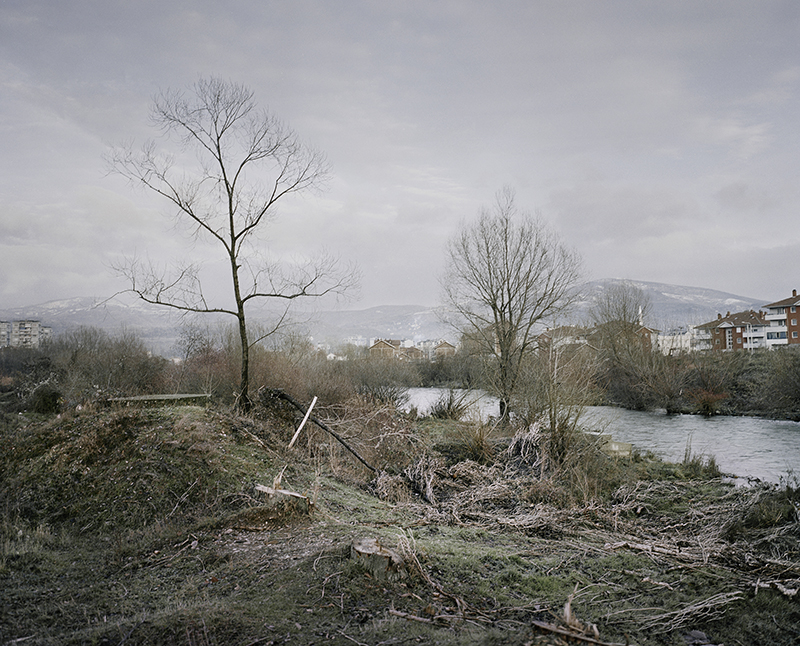 Bio
He is a German-American documentary photographer. He holds a BA in photography from the "University of Applied Sciences and Arts, Dortmund" and studied photojournalism at the "Danish School of Media and Journalism".
He was a finalist of the "Leica Oskar Barnack Newcomer Award" (2014). He was also selected as one of the winners of the "30 under 30" competition by Magnum Photos (2015) and the "PDN Photo Annual" (2016). His work has been exhibited internationally throughout Germany, France, UK, Italy, Finland, Serbia and Georgia.
KEVIN FAINGNARERT [Belgium]
Matavenero
Florinas (SS) from July 30th to September 30th, downtown streets.
Opening July 30th 7PM.
Matavenero is an ecovillage placed in a remote mountainous region in the North-West part of Spain. Since 1989 the village was inhabited by a mix of international people looking for a simple way of living in connection with nature. In the spring of 2015 I went to Matavenero to document the life of the people that live there.
Bio
Kevin Faingnaert is a documentary and portrait photographer who lives in Gent, Belgium. He has made a name for himself photographing obscure communities and sub-cultures.
ANTOINE BRUY [France]]
Scrubsland
Ghilarza (OR) from September 10th to October 3rd, downtown streets.
Opening September 10th 7PM.
From 2010 to 2013 I hitch hiked in the entire Europe looking for encountering men and women that made the radical decision of living far away from the city, leaving a life-style based on performances, efficiency and consumerism. Without a planned itinerary, this journey became for me a search close to the one done by these families.
Bio
Antoine Bruy is a french photographer graduated from the Vevey School of Photography in Switzerland in 2011. His work studies people and their relationship to privacy, their physical environment, and to the economic and intellectual conditions that determine them. His work has been shown in group shows internationally – Los Angeles, New-York, Paris, Dhaka, Barcelona, Seoul, Angkor. Bruy has been awarded LensCulture Emerging Talent Awards, Getty Images Emerging Talent Awards, Critical Mass 2014 and PDN's 30 in 2015.
SERENA VITTORINI [Italy]
Four seasons
Lodine (NU) from July 23rd to September 4th, downtown streets.
Opening July 23rd 6PM.
The young photographer from Rome has worked in the Lodine community. The seasons of the earth became a metaphor to talk about the connection with nature, the roots, belonging to the earth. A strongly symbolic and poetic photographic journey.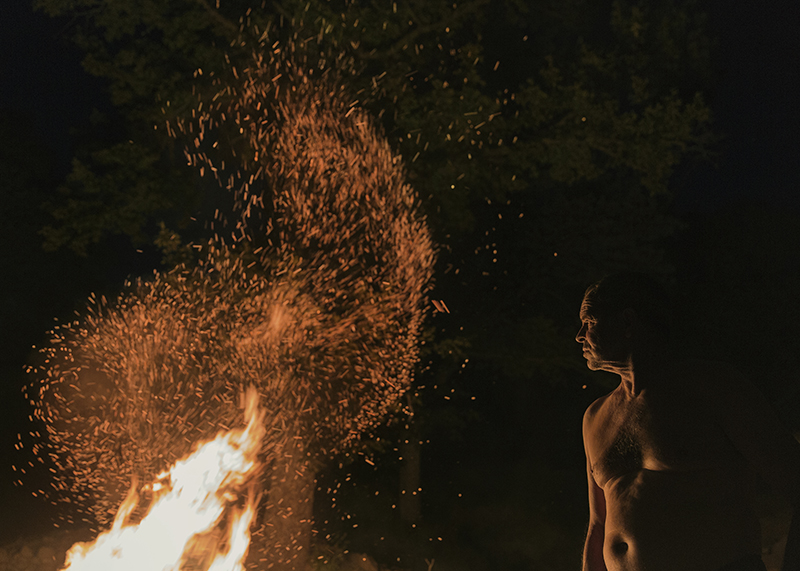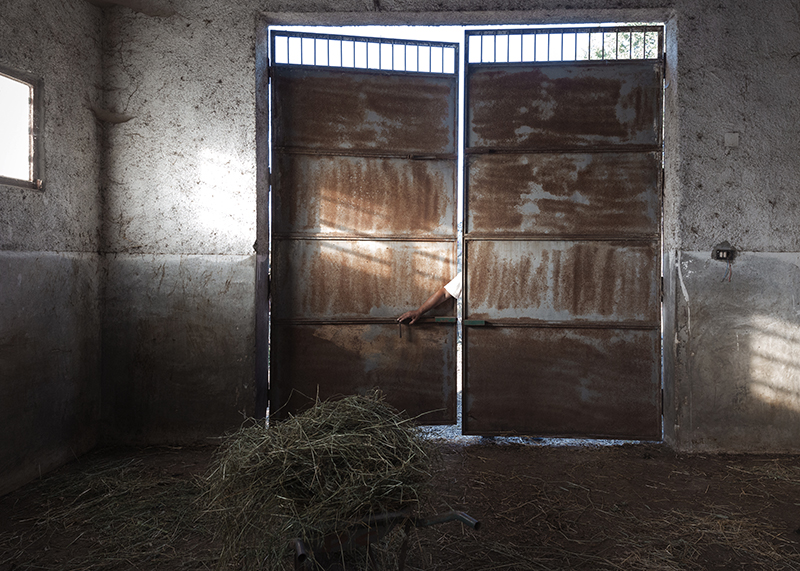 Bio
Serena Vittorini was born in l'Aquila in 1990 and currently lives in Rome. After taking a degree in Psycology, she decided to completely focus on studying photographic technique at the ISFCI in Rome. She started working as a freelance under assignment. At the same time she carried on her artistic career.
SOFIE AMALIE KLOUGART [Denmark]
The farm in the centre
Villanova Monteleone from July 29th to September 4th, Cortile ex INA.Case, Via Nazionale 77.
Opening July 29th 7PM.
In the Danish village named Kare, there is an old farm called Karbygaard, which is in a complete state of decay. Some of the inhabitants of Kare have given up hoping that Karbygaard will be restored. Others are waiting for new initiatives and ideas to be realized.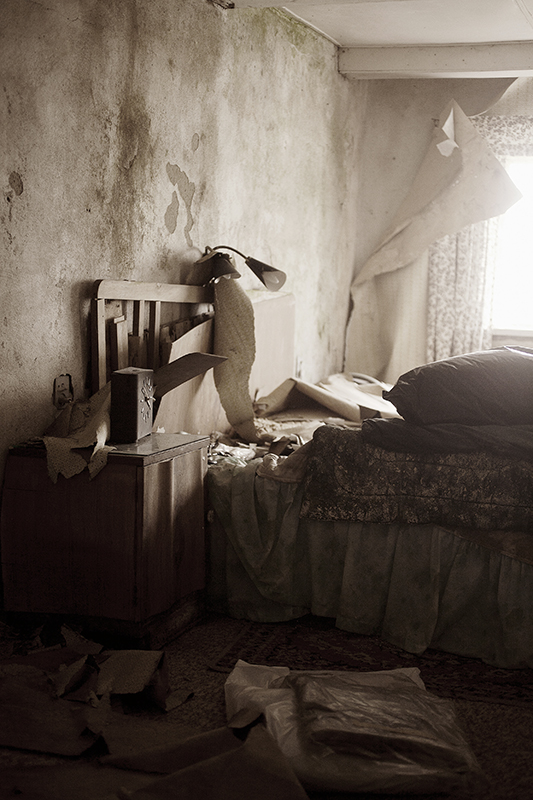 Bio
She is an independent photographer currently living in Copenhagen, Denmark. She studied a BA in photojournalism at the Danish School of Media and Journalism from 2009-2013. As part of her education she worked as a photographer for the Danish newspaper Dagbladet Information. She won prizes in the Danish Press Photo of the Year contest in 2011 and 2013. In 2012 she was chosen to take part in the prestigious workshop Joop Swart Masterclass, arranged by the World Press Photo organisation. She also took part in Young Danish Photography 2013 at Fotografisk Center.
KOTRYNA ULA KILIULYTE (Lithuania)
Population:5
Villaverde (OR) from July 25th to September 4th, downtown streets.
Opening July 25th 7PM.
Dubininkai is a village in rural Lithuania. Once a heaving settlement with people, animals and visitors, it now has only 5 people living there. A village once busy with farming, crops, cows, fishing and mushroom picking, started to change when young generation moved away.
Dubinikai is a project about a place in transition.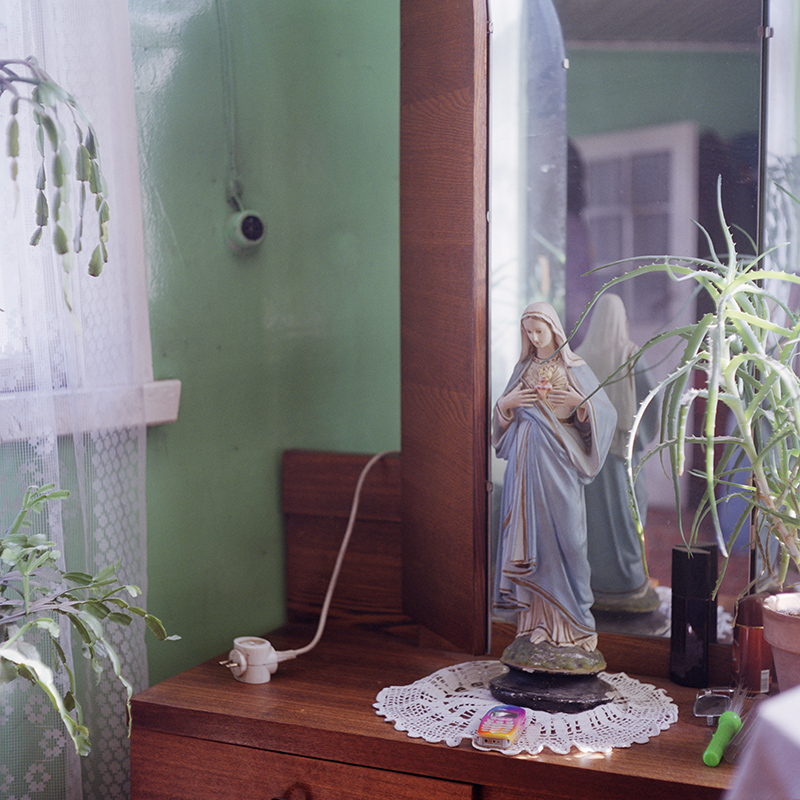 Bio
She studied at Vilnius Academy of Fine Art and the Glasgow School of Art from where she has a 1st Class Honours in Visual Communication and a masters with distinction in Fine Art. Kotryna has exhibited nationally and internationally, including StreetLevel Photoworks Glasgow, Kaunas Photography Gallery, Glasgow Women's Library, Trongate 103, Calumet Gallery New York, British Council New Delhi and Rovinj Photodays festival in Croatia. Kotryna was awarded a Lithuanian Culture Council Grant to make new work in 2016, and is a winner of IdeasTap Innovators Fund to produce a photographic publication.